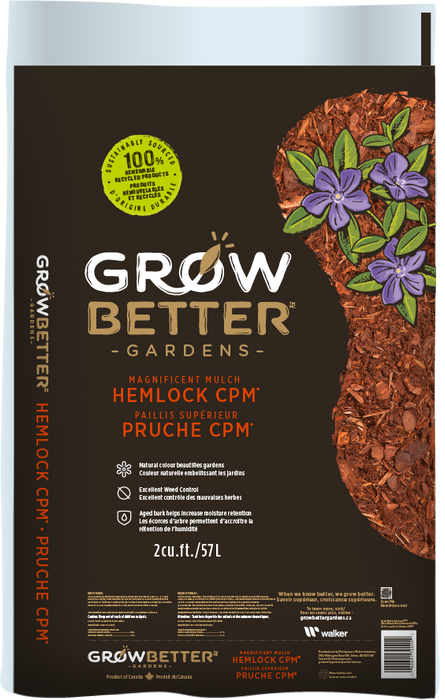 Hemlock Mulch
Original price
$11.99
-
Original price
$11.99
GrowBetter Gardens™ Magnificent Mulch – Hemlock CPM® is a high quality, natural bark mulch that has been reclaimed from the bark branches, and outer ring of hemlock and pine trees.
Hemlock CPM® (composted pine mulch) has a rich red or deep orange colour, depending on the age of the mulch, providing a perfect complement to any garden.
DIRECTIONS
Use around trees, shrubs and flowers once plants have developed. Leave a 2 – 3″ space around tree trunks, home foundations, and wood structures. Hemlock CPM® should be applied at a 4" thickness to achieve the desired weed suppression and moisture retention. Annual top-up is recommended due to the natural decomposition of mulch.
SAFE HANDLING
Wear gloves and wash hands with soap and water after use.
CAUTION
Keep out of reach of children and pets. Do not ingest. Read label before using.
Ingredients: 100% tree bark
Hemlock Mulch is only sold by the bag.